An assortment of savouries and sweets in perfect harmony
to make your awakening unforgettable…
A tasty breakfast
Upon awakening, wait for a tasty and rich! Breakfast!
At our Hotel Capri breakfast enjoyment is on the agenda!
A rich gourmet breakfast buffet with first-rate assortment of savouries and sweets, a perfect harmony to make your awakening unforgettable.
A wide choice of drinks, from American coffee to a large selection of teas, everything is served at the table from our staff, to make you feel spoiled. Espressi, cappuccini, latte macchiati and decaffeinati are made with ground coffee and whole milk, according to the Italian tradition (if you like, vegan alternatives are available).
Homemade cakes, pancakes, crêpes and fruit salad prepared fresh everyday raise the quality standards of our buffet, for which we are highly praised from our guests.
A wide choice of cold cuts and cheeses, among which you can find typically Italian products, provide a savoury breakfast to those who love it. Scrambled and fried eggs with bacon are a "must have" and prosecco is also available to start the day with energy.
Every day from 7:30 a.m. to 10:30 a.m.
magical and breathtaking places
Bardolino and the Garda lake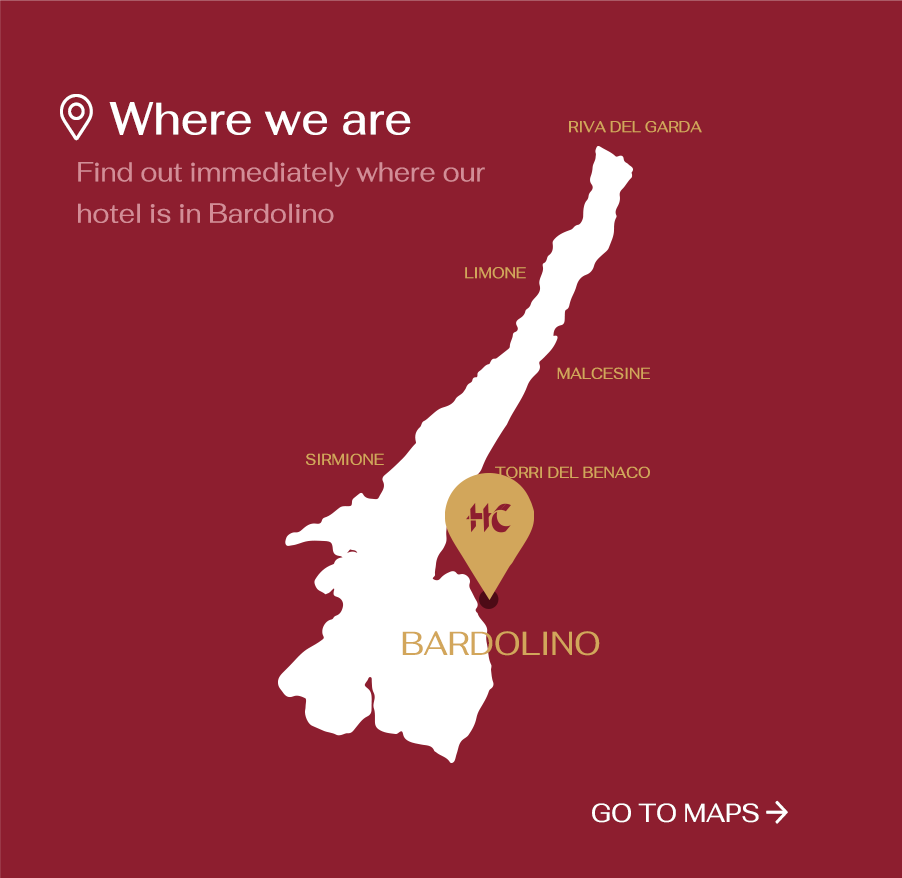 Let's discover the surroundings of our Hotel together, places that will make you fall in love ...
The mild climate, the lake and the fertility of the hills have always been the riches of Bardolino . It was these resources that made this land contended in the past by emperors, monks and noble families, who built here castles, palaces and convents .
Find out the surroundings