Our hotel in Bardolino ***
Bardolino, the most beautiful village on Garda Lake
We welcome you to the website of Hotel Capri in Bardolino: your retreat at Garda Lake, the place well known for its good wine and even better olive oil, a unique destination of your holidays, capable of conveying you a sense of well-being and relaxation, that inspired artists and great poets. The Mediterranean climate, the gentle hills with olive groves, oleanders and palms, the local flavours and aromas are the magic backdrop of Hotel Capri Bardolino.
Hotel Capri Bardolino is a tasteful location in a warm familiar ambiance, located on the south-east shore of Lake Garda, only 200 m close to it and to the historical centre of the picturesque Bardolino.
Make yourself at home at Hotel Capri Bardolino! Choose your favourite room for your next holiday at Lake Garda. We have seven different room categories with different characteristics, ideal to "tailor make" your holiday. Some rooms have pool view, some are on garden floor, some have carpet and others don't. All of them have a balcony or shared terrace to enjoy the regenerating atmosphere of Bardolino.
We look forward to welcoming you soon: for those who stay with us our pretty outdoor pool adorned by palms will certainly give you pleasant relaxing moments.
Guaranteed fun!
The location of the hotel is extremely advantageous to reach the parks of Garda in a few minutes: Gardaland, Canevaworld, Garda Thermal Park, Giardino Sigurtà and for golf lovers in a few minutes you can reach Cà degli Ulivi (Costermano) and the brand new Golf Paradiso (Peschiera).
magical and breathtaking places
Bardolino and the Garda lake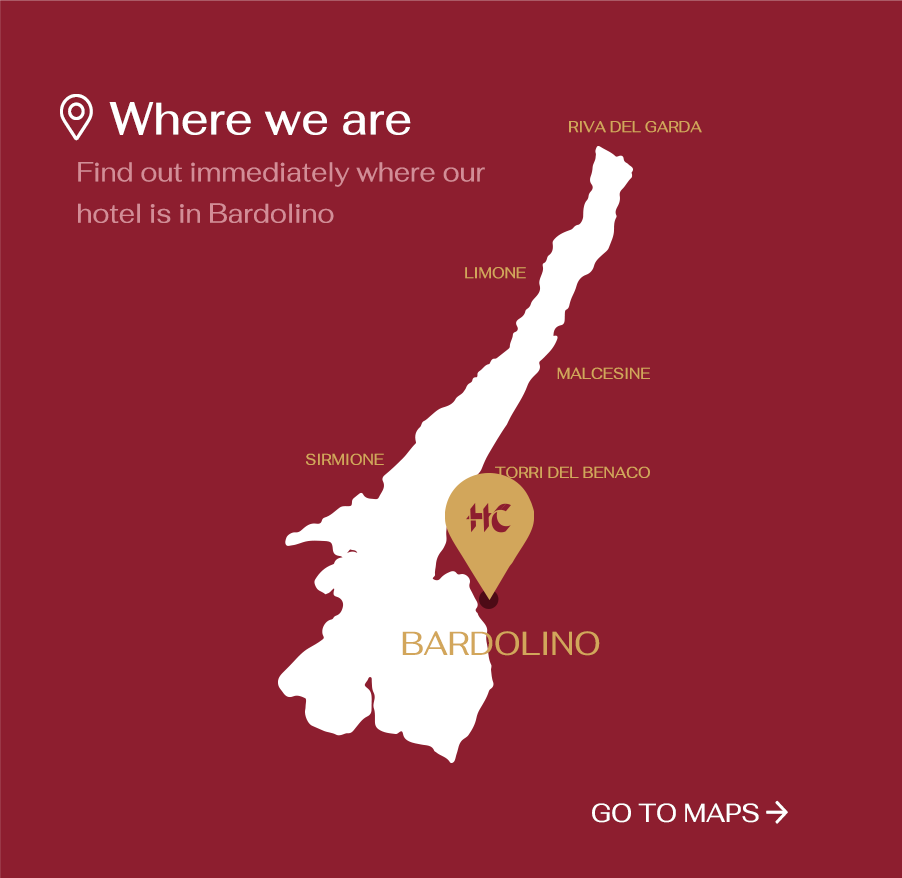 Let's discover the surroundings of our Hotel together, places that will make you fall in love ...
The mild climate, the lake and the fertility of the hills have always been the riches of Bardolino . It was these resources that made this land contended in the past by emperors, monks and noble families, who built here castles, palaces and convents .
Find out the surroundings